Facebook consulted with friendly, paid experts before launching Messenger Kids
In January, CCFC sent Facebook CEO Mark Zuckerberg a letter signed by over 100 leading experts and advocates, asking Facebook to pull the plug on its new Messenger Kids app for children as young as five years old. Facebook described the app as being built with the assistance of children's media experts – but Wired reports that many of those experts were paid by Facebook, and that the company didn't consult with critical parties like those who signed our letter.
Facebook may not have asked for critical opinions during the development of Messenger Kids, but they're certainly hearing them now. In February, our #NoFBKids campaign was a central topic of discussion at Common Sense Media and the Center for Humane Technology's "Truth About Tech" conference. Last week, CCFC's founder Susan Linn called on Facebook to scrap the app in a powerful op-ed in the LA Times. And thousands have signed onto our petition asking Facebook to scrap the app. Join us and tell Mark Zuckerberg to use his immense influence to do right by children: cancel Facebook Messenger Kids!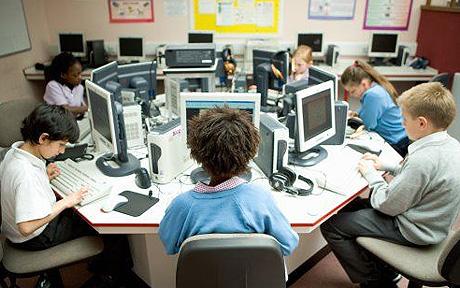 Maryland Seeking Guidelines for Screens in Schools
CCFC has filed a letter in support of groundbreaking legislation to protect children in Maryland from screen and device overuse in schools. HB 1110 would require the Maryland Department of Education to develop health and safety guidelines for the use of digital devices in public school classrooms. The guidelines would be developed by the Department of Health and an advisory panel of experts, including CCFC, the Maryland Chapter of the American Academy of Pediatrics, and Parents Across America. We hope this bill will become a model for other states.
If you live in Maryland, please add your name to the list of supporters we'll be sending to legislators ahead of the March 2 hearing!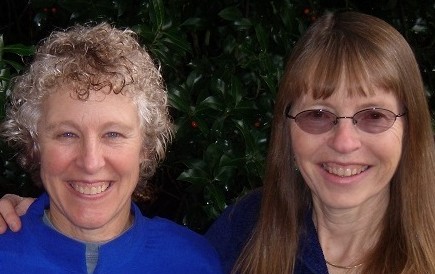 Upcoming Webinar: Empowering Families to Live Mindfully in our Digital World
How do we make sure that the values we want our children to learn stand out from the digital noise and commercialism of today's times? On March 22 at 3pm ET, Dr. Kathy Masarie and co-author Kathy Keller Jones, M.A. will offer mindful life choices that professionals can use to support families in an overwhelmingly digital world. Their seven parenting "touchstones" empower parents to help children meet their potential and avoid the pitfalls digital device overuse.
And if you missed our last webinar, Screen Time Is Not a Luxury Issue: Considerations at the Intersection of Digital Media and Poverty, the recording is available now!
Hypercapitalism: The Modern Economy, Its Values, and How to Change Them
This new graphic book by cartoonist Larry Gonick and CCFC Board member Tim Kasser is a powerful and entertaining look at how our modern economic system shapes our values. Gonick is the author of A Cartoon History of the Universe and other graphic non-fiction, while Kasser is a psychologist and leading researcher on materialism and values. The cartoonist/scholar collaboration is very effective – Gonick's drawings are perfect for illustrating concepts like "the 5 commandments of hypercapitalism."
The authors do a great job of articulating how the values of hypercapitalist countries are at odds with human wellbeing. They are particularly adept at describing and illustrating a number of fascinating studies on capitalism and values. (Did you know researchers have found that just thinking about money makes people less likely to help others?) Supporters of CCFC will be particularly interested in Kasser and Gonick's discussion of advertising to kids. They note, for instance that hypercapitalist countries (e.g. the United States) are less likely to protect kids from advertising, while more egalitarian societies do much more to shelter kids from commercial exploitation.
One of the book's strengths is that Kasser and Gonick are not content to merely diagnose the problem. A full third of Hypercapitalism is dedicated to a wide range of solutions, from changing your approach to consumption to challenging the companies that threaten our wellbeing. We highly recommend this book!
Register Now for our April Conference
Parents are concerned. Advocates are speaking up. Investors are holding companies accountable. There's a new dialogue about how technology is undermining children's development, and the time is ripe for change.
This April 20 & 21, join us in Boston to teach, learn, and develop cutting edge solutions to the serious issues surrounding screen and device overuse. With experts in child health, tech design, early education, and more, this is a collaborative, interdisciplinary experience not to be missed.
Screen Free Week is April 30 - May 6, 2018
This spring, children, families, schools, and communities will rediscover the joys of life beyond the screen. Plan to unplug from digital entertainment and spend all that free time playing, reading, daydreaming, creating, exploring, and connecting with family and friends! If you've never organized a Screen-Free Week before, take a look at our resources to get you started. And if you're an old pro, shoot us an email and let us know what you've got planned for this year!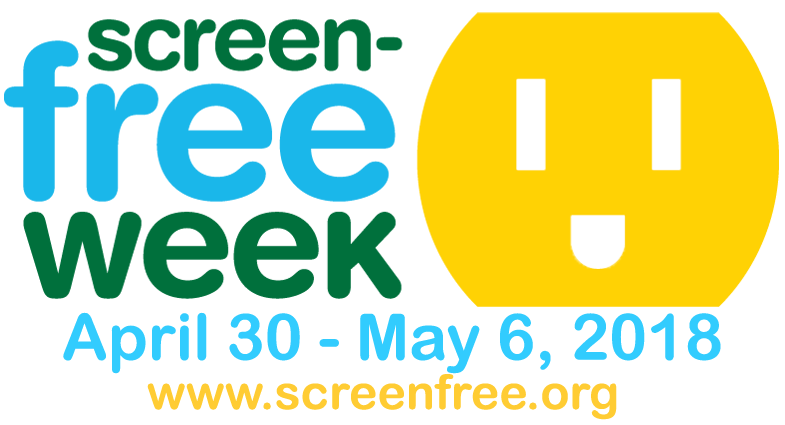 Featured Resource
Concerned about how screens are affecting children's play? Check out "Have Children Lost Their Ability to Play?" on the Children's Screen Time Action Network Resource Library. This 10-minute podcast features educator Rae Pica interviewing early childhood expert Nancy Carlsson-Paige on how to promote unstructured play in early childhood. Pica and Carlsson-Paige discuss how media and increased academic pressure are interfering with young children's opportunities for free play and include tips for teachers about how to encourage unstructured play at recess and in the classroom.

Like what you hear? Be sure to register for our Children's Screen Time Action Network conference, where Dr. Carlsson-Paige will be delivering a keynote.