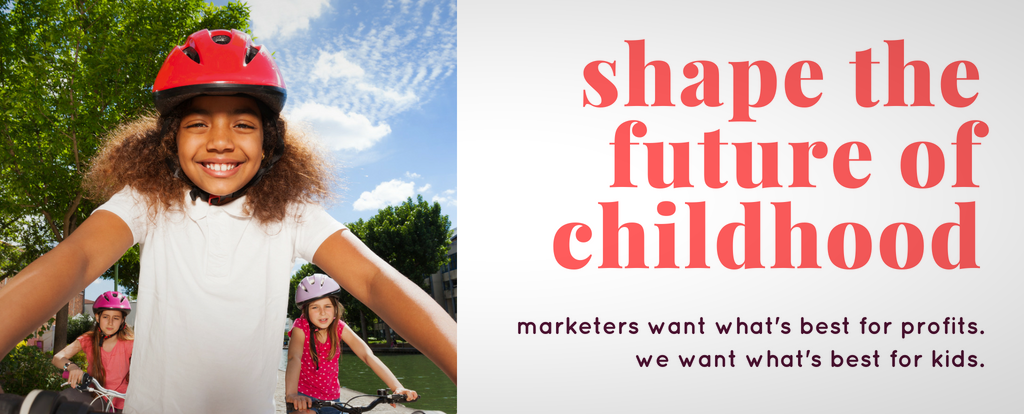 For almost 15 years, CCFC's campaigns have pushed companies like Mattel, Disney, and Google to change their marketing practices. But today, we want to tell you about a campaign we didn't launch.
Last March, Netflix began offering children digital collectible patches as a "reward" for watching popular kids' movies and TV shows. As we were laying the groundwork for a campaign against this exploitative feature, reporters started reaching out to us for comment. We criticized Netflix, pointing out that these badges were a perfect example of how tech companies design their products to keep kids using them as long as possible. Just days after our critique was featured in publications around the world, Netflix pulled the patches. We won our campaign before it even began.
With 15 years of wins behind us, it seems strange to say that this might be one of our most important victories yet. But it shows what CCFC is capable of, even with incredibly limited resources. We've successfully educated journalists about the harms of child-targeted marketing, empowering them to shed light on manipulative techniques like Netflix's patches. And our history of wins has sent a clear message to companies like Netflix: if your product harms children, CCFC will hold you accountable.
In a new national conversation about kids and technology, CCFC is centering the voices of people who want what's best for children. Our advocacy is more timely, effective, and important than ever. And with your help, we can do even more.
Screen-Free Week Summer
Screen-Free Week invites families, schools, and communities to rethink their relationships to screens – but why limit that to just once a year? Warm weather and lots of free time make summer the perfect time to experiment with switching up your family's media habits! Try a small change, like screen-free weekends. 5 Simple Steps for Reclaiming Your Weekend is a perfect resource to get you started. And if you want to go bigger, Jacques Brodeur of Edupax offers compelling reasons to try a 10-day screen break. He suggests following the break with a weekly screen limit of 7 hours – you may be surprised at just how easy it is!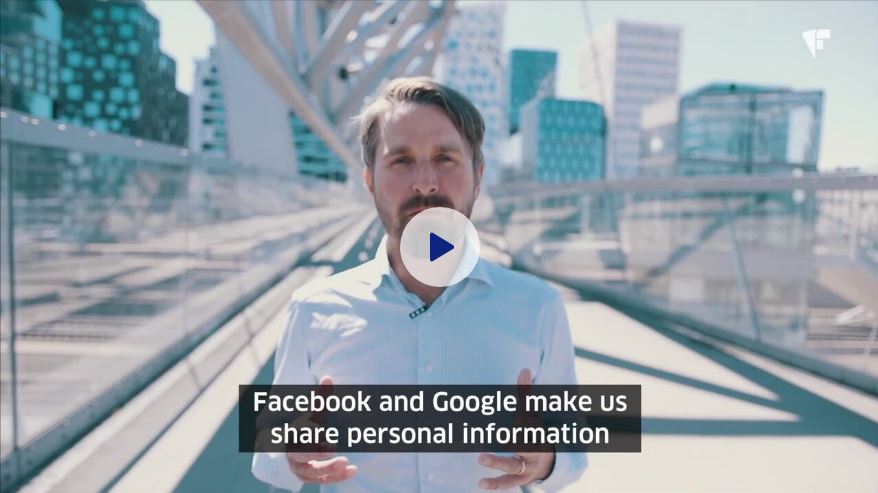 Deceived By Design
CCFC has joined eight consumer advocacy groups to urge the FTC to investigate Google and Facebook (again!) for manipulating users into signing away their rights to privacy. Our letter was timed with the release of Deceived by Design, a new report from our partners at the Norwegian Consumer Council that details how Google and Facebook design their products to push consumers into "consenting" to unfair and invasive data collection. Learn more from The Hill and this video from NCC.
Facebook Still Targeting Kindergarteners
Despite the warnings of child development experts and pushback from thousands of parents and caregivers, Facebook is still putting their own interests ahead of the needs of children. One month after CCFC and MomsRising sent Mark Zuckerberg 21,000 petition signatures asking him to scrap the Messenger Kids app – the first-ever social networking app for kids as young as 5 – Facebook has introduced the platform in Canada and Peru. Our David Monahan appeared on CBC News to address the expansion, cautioning parents about the harms of social media for five and six-year-olds and urging Facebook to do the right thing. And this CTV News report includes an expert who says Facebook has broken the unwritten rule of tech companies — stay away from kids under 13. We're keeping the pressure on Facebook, and we'll have more updates soon. And in the meantime, if you haven't yet, join us in telling Mark Zuckerberg: No Facebook for 5-Year-Olds!
Action Network Updates
Couldn't make it to the Children's Screen Time Action Network Conference? We've got you! We just uploaded new videos to our conference recap page, including presentations by Jacques Brodeur and Susan Linn. You can also watch short interviews with attendees to learn more about the work they're doing professionally and in their communities to help kids and families disconnect from ad-supported screens.
Joining the Action Network is simple and free. Sign up today – and be sure to invite any parents or professionals who may be interested.
Join Our Team
CCFC is growing! We're looking for a part time Research Assistant and a full time Program Coordinator to work out of our Boston office. Both roles will support all of our programs, including our corporate campaigns and the Children's Screen Time Action Network. Ideal candidates are curious, highly organized, and passionate about reducing corporations' influence on childhood. To learn more and apply, visit our Jobs page.
Featured Resource
Concerned about screens this summer? New Dream's Family Guide to a Mostly Screen-Free Summer will help you create a "joyful, activity-packed, and (mostly) screen-free summer experience." New Dream Program Director Edna Rienzi recommends developing a summer routine and shares strategies for doing so as a family, including how to brainstorm and plan activities. She also offers helpful tips for implementing "screen limits that work" and suggests a variety of daily screen-free activities. The resource ends with tips for screen-free vacations.